News
Property company Westcourt Group has bought premises currently occupied by the Harrogate branch of the Skipton Building Society.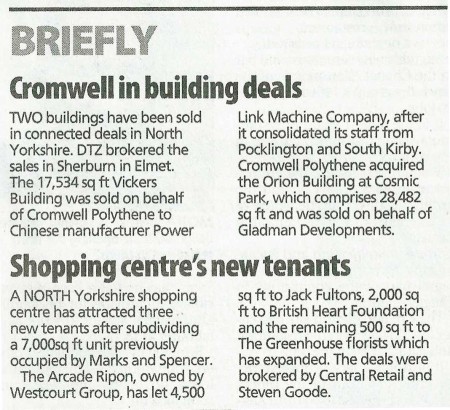 The property is let to Skipton Building Society on a new 15 year lease and represented a net initial yield of 5%.
Tim Hodgson, director of Westcourt Group, said: "This property was a strategic purchase which complimented our existing property portfolio and this would assist us in our long term growth strategy for the company."
Westcourt was advised by Harvey Burns & Co on the deal. Lyndsay Burns, from Harvey Burns & Co, said: "This will make a fantastic addition to the Westcourt portfolio. The deal ticks all the boxes of a good location, being in the heart of one of Yorkshires premier towns, a quality covenant and the opportunity for rental and capital growth. We are delighted to have successfully completed this transaction and believe the property will perform well in the portfolio."