NEws
WESTCOURT DELIGHTED WITH NEW TENANTS IN PRIME HARROGATE PROPERTY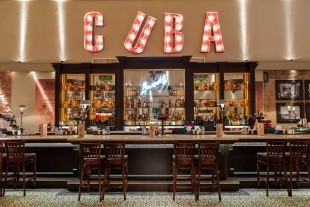 RESTAURANT brand Revolucion de Cuba is set to invest £1m in its newest site in Harrogate.
The town centre restaurant will be located on Parliament Street, with 60 new jobs created at the former Rehab nightclub premises.
Work is underway on the venue which will open in early October.
General manager Will Kershaw said: "Harrogate is widely recognised as a vibrant and cosmopolitan town and this is reflected in its growing ability to attract considerable investment as it evolves.
With so many new developments, including the imminent launch of a new cinema, we felt this was the perfect time to bring something a little bit different to the town. We are really excited to be launching our 10th Revolucion de Cuba venue in Harrogate and to be investing significantly in the local economy by creating jobs and developing a prominent site in the heart of the town."
As well as live music events, cocktail masterclasses and Cuban dining, the Harrogate venue will offer special events, networking events and private parties.
"The Revolucion de Cuba team will be very much a part of the local community as well as a feature of the bar and dining scene," said Will. "We are looking forward to getting to know our fellow businesses and supporting the local events and causes that make Harrogate such a dynamic place to live and work."
By Clare Burnett - Deputy Editor, Yorkshire - THEBUSINESSDESK.COM